War Chest: Jesse Nice
Dink Flamingo
2019-12-04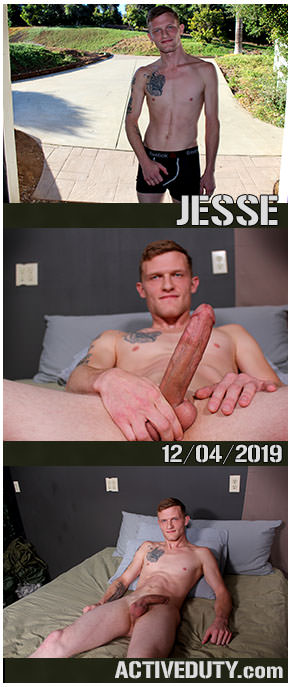 Hey Troops,
Today we have Jesse whom has one big dick and he wants to see if he has what it takes to become an AD Soldier. He's tall slender and has one big cock that's ready for the milking.
He stands tall to show us the length of his big dick and his smooth shaved balls. I know we have some elites that would love to take this dick into their ass. Jesse continues to build his nut up. Claude gives him the OK to cum and right when he does
Jesse blows his huge thick load
which streams out of his cock landing on the floor.