See All Models! Join Now »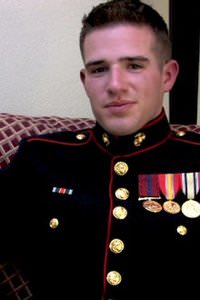 Derek
:

Find Derek in These Scenes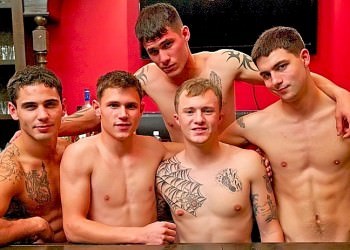 15 Years Of Active Duty
Updated on : 10-02-2013

|
Active Duty is celebrating its 15th Anniversary! My god, can you believe it? I sure can't. Has it really been that many years since I launched this little site that turned into what you see today?

Active Duty started in the Autumn of 1998 and truly, my life has never been the same since. I want to thank you -- our valued members and visitors -- who have been faithful through thick and thin. I'm sure some of you were around back then in 1998, when the site was as bare-bones as you could get, with animated gifs of dancing pink flamingos and atrocious green-and-yellow graphics. (Well, some things never change -- that pink flamingo is still on the site, loud and proud -- it's just taken on a different look over the years. lol.)

To help celebrate our 15th Anniversary, we had Cole -- that's King Cole to many of you -- edit together a special retrospective video of some of our greatest moments on video. I had some serious flashbacks watching it, I tell you what. So many memories streamed through my mind as I watched it. And, I think a lot of you long-timers out there will really get a kick out of it.

And, for you new visitors, it's just a sample of the more than 800 full-length videos that are streaming on demand (and available for DRM-free download) inside the members section of the site.

In addition to the video montage, there is also a fun gallery featuring highlights from the last 15 years. Of course, the internet was a different beast then, and you'll probably find the oldest photos mighty tiny and grainy- but super hot nonetheless.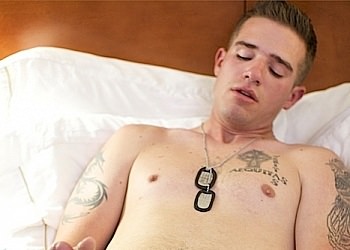 Derek
Updated on : 10-21-2009

|
Sometimes when you travel things just work out better than you planned and my latest adventure back east was an example of a perfect trip. Everything went so well and I ended up meeting some of the hottest guys all the way up and down the east coast. I was gone for nearly a month, but it didn't seem like that long at all. Time flies when you're having lots of fun and lots of fun is what we had. I took along Major Wood for the trip and he captured some great photos of all the guys while I did the video work. Together we accomplished much more than we'd imagined. In fact, we'll be gearing up for another trip before we've hardly had time to recover from all the fun we had on this one.

As luck would have it, we met a really hot Marine named Derek just two days before he was getting out of the Corps. He's off to college, but that's good news for us because he'll be free to travel and expand his horizons. Derek is one sexy ass Marine and meeting him was such a pleasure. The more I looked at him, the more he reminded me of a very young Richard Gere (think 'An Officer And A Gentleman') and I was totally in love. Those beautiful brown eyes and that smile captivated my attention from the moment he shook my hand and said, 'hello.'