David - Solo
Dink Flamingo
2013-06-26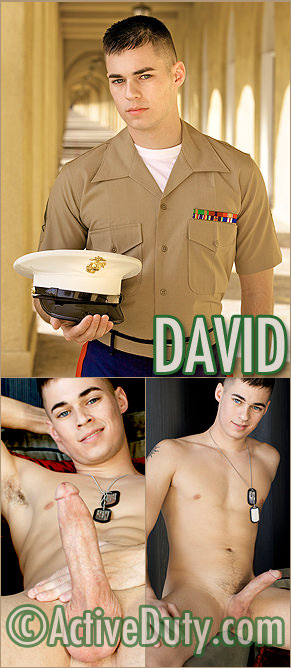 Hey Troops,
We've got a real treat for you tonight!
So, I've been sitting on a little stockpile of special videos that we've shot over the years of our most popular models. And, these aren't your typical videos. We've tried something new with them -- adding music, and different kinds of editing. I think a lot of you may really enjoy them and their different kind of approach. They're more -- how do I put it? They are more sensual, that's for sure.
And, each video has its own set of really wonderful still photographs that were shot specifically for the video.
Tonight, for example, we revisit our old friend David. Now, David is such a dreamboat and was a really wonderful addition to AD a while back. Though he's gone on to other things since his time with us, we'll always have his videos. Tonight, check out his "new" video and his glorious gallery (and his enormous dick -- just saying!).
Let me know what you think of the video, alright troops? I would love to hear your feedback.
See you back here on Sunday,
Dink