Dylan
Dink Flamingo
2014-11-05
0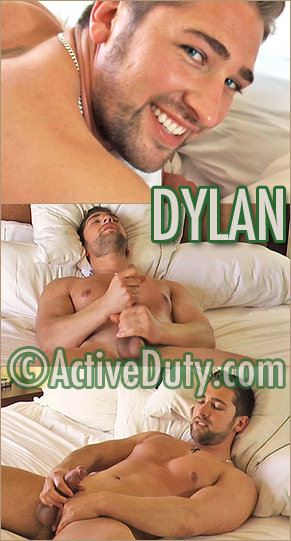 Hey Troops,

Our guest director Mike has been holding out on me. lol. He's had tonight's solo with
Dylan
squirreled away in his own personal War Chest for a while now. I've finally succeeded in getting the dang video out of him, and I'm glad we did!
Meet Dylan, a guy who sort of reminds me of what might happen if country singer Luke Bryan and actor Gerard Butler had a baby. He's got beautiful eyes, a great smile, a fat dick, nicely-built body and a great disposition.

As the video opens, we find out that Mike has actually filmed
Dylan
before (and we still haven't seen him before!). Dang Mike, why you hiding these dudes from me?
Enjoy your first peek at
Dylan
tonight, and we'll see if any more footage of him escapes Mike's clutches. lol.
See you back here on Sunday!

Dink