Jack - Solo
Dink Flamingo
2013-10-09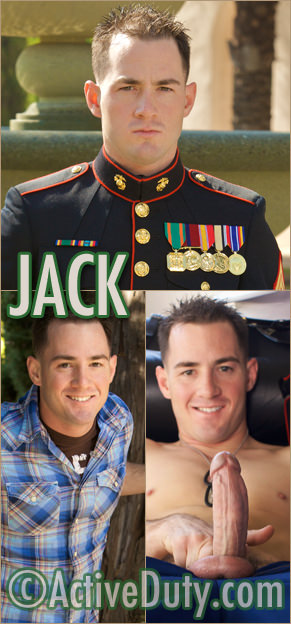 Hey Troops,

For
tonight's new update, we have a special, sensual solo with that little rascal Jack
.
The
devilish 5'4" guy
was a firecracker in the sack and was a dynamic duo with his best buddy Dane. (Remember their infamous Live shows? Oh yes, I think some of you do!)
The
dark-haired Jack appeared
in a number of hard core scenes for us, including four heated three-way scenes. You have to check out just how bendy
Jack is in his scene with DJ and Fox. By the end of the scene
, Jack is shoot his load into his own mouth (and sucking his own dick), and *then* where the cum ends up next is beyond belief... (Let's just say, everyone gets a mouthful. And then some.)
So go
check out our special, never-before-released solo with Jack
(and his glorious new gallery of striking photos), and we'll see you back here on Sunday!
Dink