War Chest: Alex Adams
Dink Flamingo
2018-04-25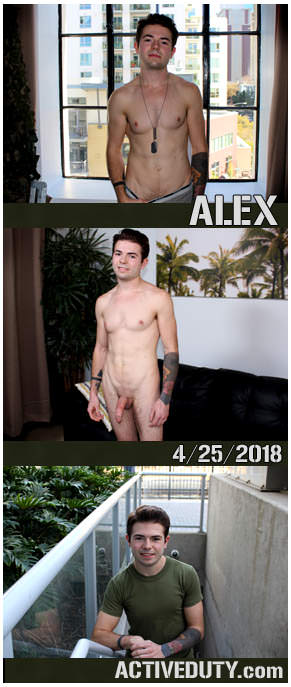 Hey Troops,
The new recruits keep falling into line and this week we have Alex who is only 20 standing at 5 feet 10 inches and weighing in at 150lbs. When Alex isn't on our couch jacking off he likes to play music in his off time. He loves the guitar but his real skill come when he sits down and plays the piano.
Alex is your
sexy young man next door
who is easy going and extremely polite. He's the type of guy you would want to bring home to your parents. His body is very nice with some ink on his forearm and a
fat cock
to go with his perfect physique. His body hair is modest and his ripe young age is perfect for exploring.
Once he gets comfortable Alex has a
firm grip on his hard cock
as he strokes it fast and rarely stopping to take a break. He might have some wrist issues after this scene with all the constant beating off he has going on but what a sight to see as this young man grips his dick tightly building up his balls for a full release.
He lays sprawled out on our comfy sofa legs spread showing his
hairy hole
while he slowly strokes his
throbbing shaft
up and down. His boyish looks and slight moans are a big turn on. He has a very sexy
thick vein
that is smack dab in the middle of his hard cock that any AD soldier would love to feel pulse in their mouths.
You know the great release is coming when his hands are moving faster than light speed and his breath is picking up. You can see his face quiver and finally with one last stroke of his fat dick he lets loose his built up load all over his sexy smooth chest.