War Chest: Arlington Jones
Dink Flamingo
2019-02-27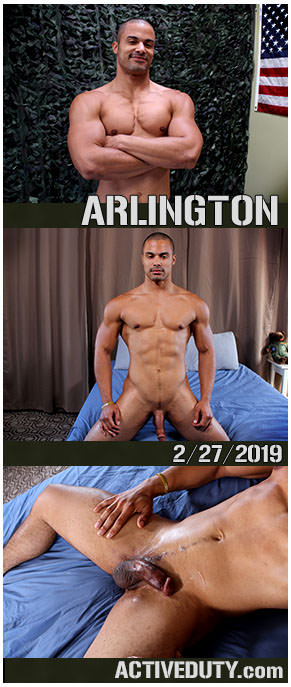 Hey Troops,
Let's welcome our newest rookie Arlington to the squad. He's 24 years old standing at a strong 5 foot 11 inches and weighing in at 190 lbs. Arlington loves to hit the gym and show off as much of his body as he can. He never quits and always finishes what he starts.
Arlington sat down with us and once he was done with his introduction he slowly began taking off all his clothes. He loves to wear boxer briefs because of the snug feel as he walks around in public. You can see his
huge buldge through the boxers
and once he takes them off his
big hard cock is ready to roll.
Claude never misses a shot and he can see that Arlington is going to pop so he moves in with a swiftness just in time as Arlington blasts his load straight up and down all over his own hard dick and smooth abs.