War Chest: Arron
Dink Flamingo
2016-05-18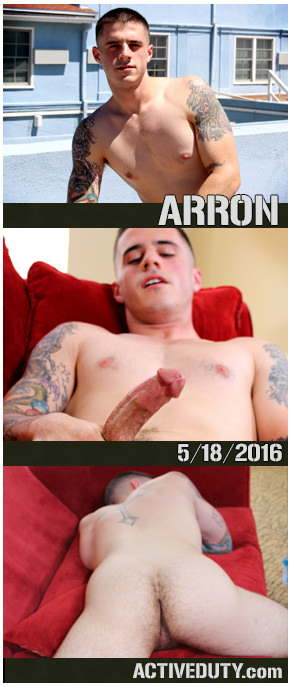 Hey Troops,
The recruits keep falling in waiting for their chance to be a part of this great squadron. For today's test run to see if he has the guts to become a soldier is
Arron
, he weighs 165 22 years of age and stands 5 feet 9 inches of strong lean sexy muscle.
Arron has a sexy deep voice
that you can hear very well in the opening interview and his deep sexy moans while he pleases himself for his lucky viewers. He is an avid runner and loves any activities that are done outside.