War Chest: Eric Samson
Dink Flamingo
2019-03-13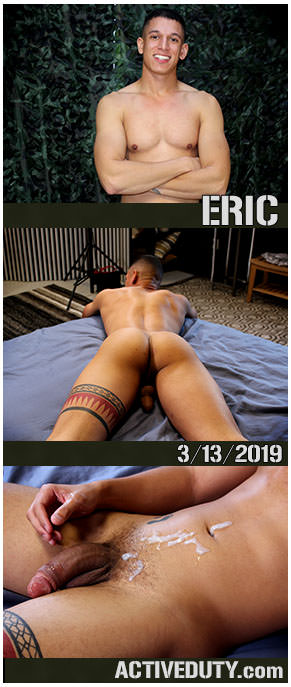 Hey Troops,
The recruits never stop arriving and that's a good thing especially today. We have a ripe 24 years old standing at a strong 5 feet 10 inches and weighing in at 165lbs. Eric is slender, tall and he loves to spend majority of his time at the gym perfecting his sexy body.
He seems to be a natural and we hope to see more of Eric with some of our elite vets and I'm sure they will test every inch of that sexy dick.
Eric can only stroke that sexy thick dick for so long, so he lies back down on the bed giving us even more sexy looks and slow strokes until he finally lets his thick warm cum shoot out from the tip of his dick and landing all over his sexy chest.