War Chest: Flip
Dink Flamingo
2016-07-06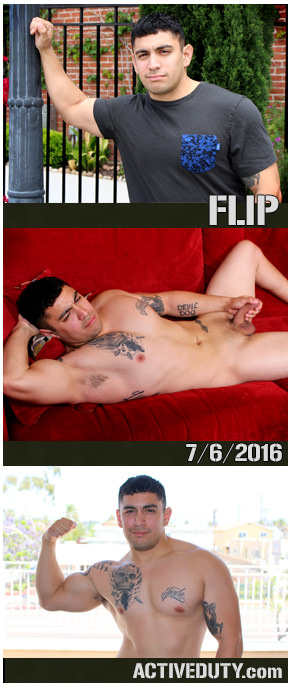 Hey Troops,
The recruits keep falling in waiting for their chance to be a part of this great squadron. For today's test run to see if he has the guts to become a soldier is
Flip
, he weighs 170 26 years of age and stands a strong 5 feet 6 inches tall.
Flip says he is a party animal and loves hooking up when hes not trying out for the squad. He thinks he has what it takes but does he really know the battlefield like he says he does??

His
wide chest and big thick thighs
are what stands out the most as he strokes his thick dick in multiple positions. Probably some of the smoothest balls we have seen on any recruit thus far which is a good sign of daily maintenance.
Claude shoots some amazing shots panning down from his face to a slow moving shot past his sultry armpits down to his sexy dick as Flip is relaxed and masturbating.