War Chest: Jesse Kovac
Dink Flamingo
2018-12-12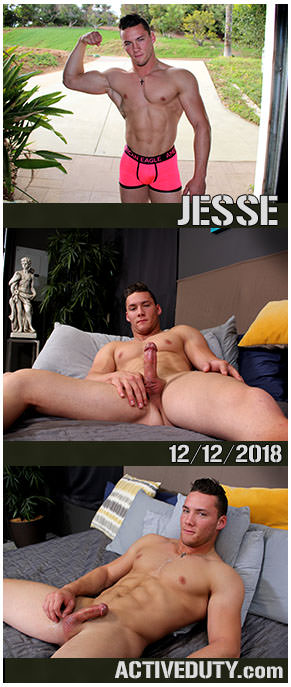 Hey Troops,
Our newest recruit today just turned 21 and he weighs 192lbs of pure muscle. There is a reason why Jesse looks the way he does and he spends all his time at the gym perfecting himself. Kick back and enjoy this beefy sexy man.
He's a fast stroker as he tugs on his hard cock and swings it around. He just doesn't know when to stop or what speed he should be at as he uses his hand with a quickens. Once we get to see his balls from below he looks down at the camera and gives a very
sexy come fuck me look
and he begins to slow the stroke but he picks up the pace once again and uses that hand.
A true solider's hand never gets tired and Jesse proves that as he used the same hand to continue stroking that hard cock all the way till the end. Once he is back on the bed legs sprawled out he
tugs with a quickness and unleashes his built up load
all over his smooth ripped chest.