War Chest: John
Dink Flamingo
2016-02-24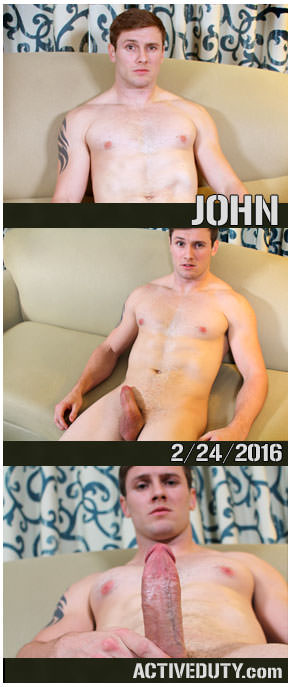 Hey Troops,
We have another fresh recruit for you today. John is 22 years old 5 foot 11.5 but he really is 6 foot but likes to throw the .5 in their just for fun and last but not least he weighs 195lbs.
John is addicted to working out
its his life its what he does every day and what he lives for.
He calls himself a fit freak
but lets see if we can bring the freak all the way out.
John is thick built young man with smooth creamy skin with a great chest that screams rub me. His
tight jeans show off his thick manly thighs
, so much so that it looks like they will rip right out. He has some ink on his right shoulder but not to much so his skin isn't drowned out as he strokes his dick.