War Chest: Johnny Miles
Dink Flamingo
2017-09-20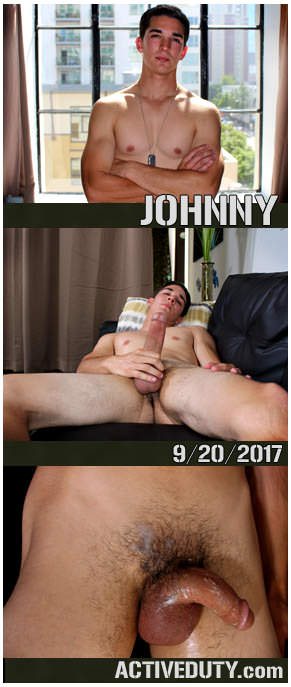 Hey Troops,
Today we got Johnny who is barely legal coming in at the ripe young age of 18 standing at 5 feet 8 inches tall and weighing a light 150lbs of a sexy young new recruit.
Johnny has
baby smooth skin
and a great toned body and he should being so young and agile. He is jumping into the fray without a care in the world except to
please his viewers
. Johnny wants to be all he can be and he's showing it off.
His
thick cock
is beautiful as he strokes the meat with his hands building up his balls for a
creamy release
. Johnny is smooth as they come and his hard dick doesn't disappoint. I'm sure he'll back for some one on one action with one of our vets.
Claude gets right between his legs as Johnny has them spread wide lying out on the couch. The view is spectacular as
his hard thick cock
stands straight up.
Johnny looks amazing as he plays with his hard throbbing dick in a few positions. He's always wanted to show off and now that he is of age he wants everyone looking at his cock in envy.
His
balls are completely full
now and his cock begins to throb and ache. He gives the word to our trusted filmer and soon after Johnny is cumming thick loads all over the place and rubbing it all over his thick cock. The jizz looks amazing on this sexy new recruit and we hope to see him back in action making more use of that big dick.