War Chest: Johnny Utah
Dink Flamingo
2018-08-01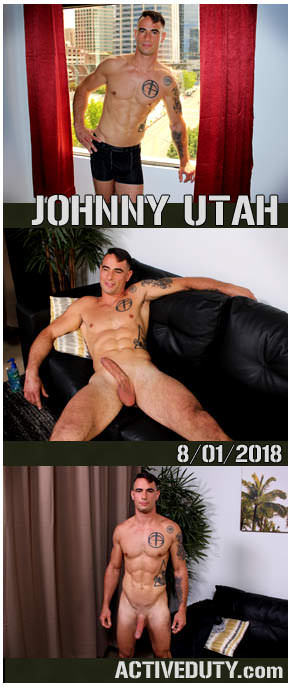 Hey Troops,
This week's fresh new recruit is a daredevil 30 year old standing 6 feet tall and weighing in at 170lbs. Johnny is a Surfer and has been doing it all his life but he doesn't surf your normal waves. Johnny loves to surf the huge Maverick waves where if you fail it could be your last time.
Johnny has the mentality of you only live once so you might as well try it all out and that's why he is here on our couch showing his
amazing tanned body
off. His body is built from all the surfing he has done, no gym no gimmicks just raw talent.
His
big dick
comes out quick after he introduces himself. Johnny cock continues to grow showing us all the
length and thickness his big hard cock
has. His balls are huge as he strokes every inch of his big dick. We would love to see that dick get some use from our AD elites so keep your fingers crossed and hopefully we will see him back in action.
Johnny stands stall showing off that
beautiful cock
of his stroking it fast and steady. His dick looks heavy as his hand slides up and down that big dick of his. Johnny is in the moment as he
masturbates
for us all to see and enjoy.
His balls are becoming real full now as they have been built up with all the stroking from his thick hard dick. Claude gives us a sexy side shot as Johnny shoots his huge thick load out of his dick and on to our floor. His dick oozes out cum for a bit until finally he has pushed every last drop out of his big dick.