War Chest: Keith
Dink Flamingo
2018-05-09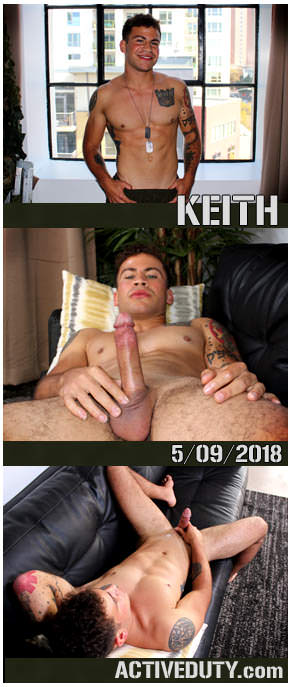 Hey Troops,
This week's new recruit is a soft spoken sexy guitar playing man. Keith is 22 standing 5 feet 7 inches and only weighing in at 145lbs. Keith loves music but he rather be at the beach chilling with his guitar and taking in the waves. He has a different look and we hope you take Keith's chill vibes in.
Keith has some very nice ink on his firm ripped arms but his muscular and very
hairy legs
are eye catching to say the least. His torso is ripped and his body hair just makes you want to run your hands through every inch of it. His
uncut cock is rock hard
and ready for some good jacking.
Claude captures every angle of this beautiful man giving us some sexy views of his thighs and when Keith's legs are spread we see the best view of his cock and balls with all that hair.
Keith keeps that dick rock hard and he gives the warning shot to Claude as he blast his load straight up our of his dick and jizz lands all over himself.