War Chest: Kilo Wolf
Dink Flamingo
2019-03-27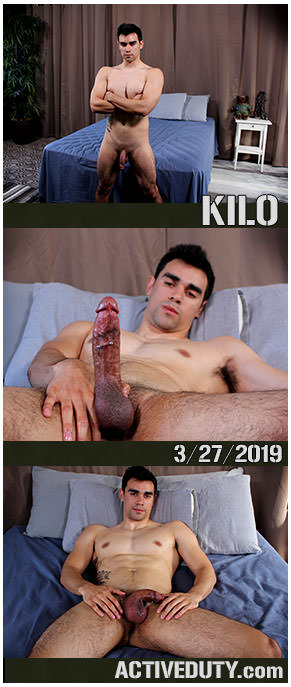 Hey Troops,
Our new soldier today is only 21 years old standing at an average height of 5'8 and weighing in at a light 150lbs. Kilo is addicted to photography and going to the beach is the best especially when he can play some volleyball with his buddies.
Kilo lies back down on the bed
stroking his dick faster and faster
building up his firm sexy balls until he can't hold his nut back and he shoots a thick creamy load all over himself. He continues stroking his cock while using his cum as lube as this new soldier finishes his first day here at AD.