War Chest: LeeRoy Jones
Dink Flamingo
2018-11-21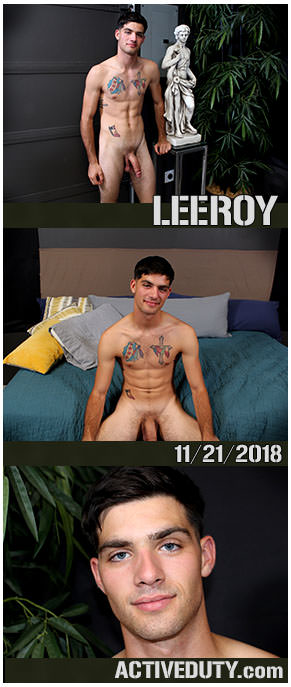 Hey Troops,
Today we have a fresh 21 year old standing 6 foot 1 and weighing in at 165lbs of pure rookie soldier. LeeRoy is an avid hunter and loves fishing as well. You can find him in the woods hanging out with friends and of course hunting his next meal.
LeeRoy has mild body hair and only a couple chest tattoos with some
big low hanging balls
that block our view of his sexy hairy hole but I think if we get him to come back he will reveal lots more to us. His ever so quiet moans
keep your eyes focused on the thick dick
action as he lubes up and slides his firm hands up and down his thick cock.
Once he lies out on the bed in his comfortable position his hands pick up speed
stroking quicker and quicker while he spits on his throbbing thick cock
to keep it sliding with ease. His balls twitch as now they are full and ready to explode like a loose grenade. He pulls the pin and blasts a warm load of thick cum all over his inked chest as multiple blasts cover a great distance of his now cum on chest.