War Chest: Liam
Dink Flamingo
2019-02-06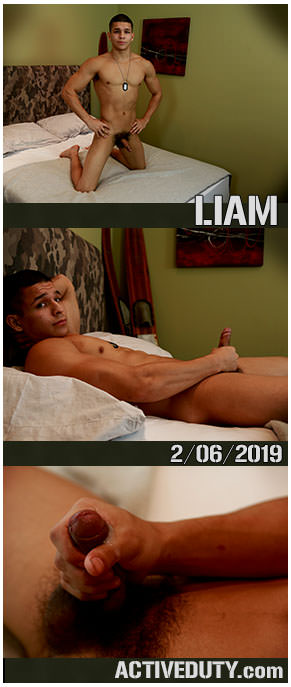 Hey Troops,
Today we have Liam who is fresh out of High School and just turned 18 years of age. Dirk always seems to find the best soldiers for us and Liam is just that. He's in the Marines and loves to travel. He wanted to try out the adult industry to meet new people and start networking.
Dirk comes back into the room and has Liam bend over so we can see his
tight smooth virgin hole and boy does it look sexy
as ever. Liam strokes his hard cock as he shows his ass off for all to see. Liam even tells us a story of how he was once caught masturbating.
Liam continues to stroke his hard dick and you can see his hand stroking faster and faster as his balls are ready to explode with warm cum. He tugs away and soon enough blasts his load all over himself.