War Chest: Tanner Reed
Dink Flamingo
2019-02-13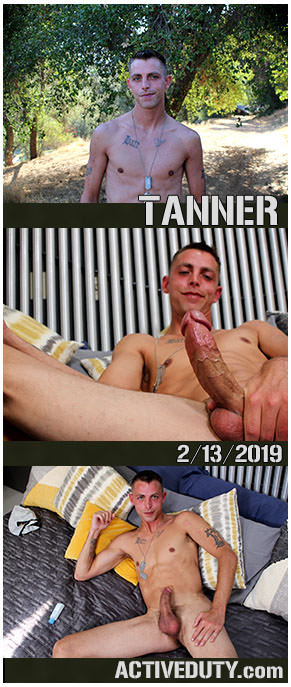 Hey Troops,
Our newest recruit today is 29 years old standing at 5 feet 9 inches and weighing in at a modest 150lbs. Tanner was once an MP but now he's into painting and having a great time being a Bartender.
Tanner begins to slow his stroking down as
his balls are becoming full with a load
that will soon release. He never stops tugging on his cock as he speeds up and down with his hand motion. The moans become more intense as his head kick s back and his nuts release his warm built up cum all over his smooth chest.