War Chest: Zion Nicholas
Dink Flamingo
2019-01-23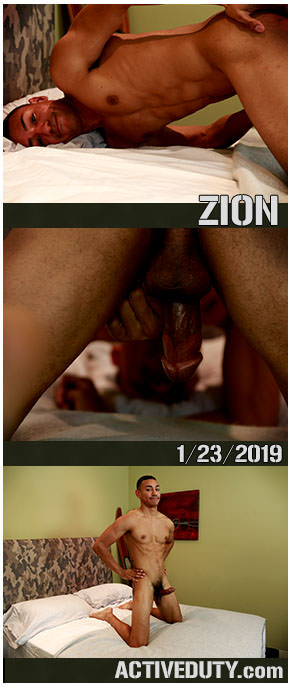 Hey Troops,
Dirk has brought us a young 21 year old standing at 5 foot 11 inches and currently he works on planes where he is stationed. Zion loves track and football but he wanted to try out the adult industry since it was something new and fresh. He didn't know what to expect but Dirk made him feel comfortable and Zion showed off all his goods for us.
Zion lies back down and continues
stroking his amazing hard dick with his legs spread
. His breath and moans have become louder as his big balls are filling up with lots of cum. He continues to slide his hands up and down his cock while he rubs his ripped chest until his cock blasts out all his warm thick cum all over his smooth well built chest.