See All Models! Join Now »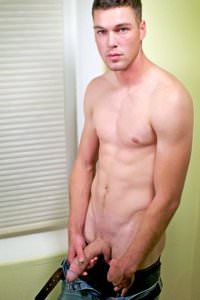 Dante
:

Dante's Biography :
Dante is 6' 2" and weighs around 170 lbs. He loves shot-put, basketball and jerking off.
Find Dante in These Scenes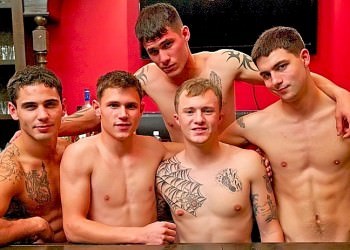 15 Years Of Active Duty
Updated on : 10-02-2013

|
Active Duty is celebrating its 15th Anniversary! My god, can you believe it? I sure can't. Has it really been that many years since I launched this little site that turned into what you see today?

Active Duty started in the Autumn of 1998 and truly, my life has never been the same since. I want to thank you -- our valued members and visitors -- who have been faithful through thick and thin. I'm sure some of you were around back then in 1998, when the site was as bare-bones as you could get, with animated gifs of dancing pink flamingos and atrocious green-and-yellow graphics. (Well, some things never change -- that pink flamingo is still on the site, loud and proud -- it's just taken on a different look over the years. lol.)

To help celebrate our 15th Anniversary, we had Cole -- that's King Cole to many of you -- edit together a special retrospective video of some of our greatest moments on video. I had some serious flashbacks watching it, I tell you what. So many memories streamed through my mind as I watched it. And, I think a lot of you long-timers out there will really get a kick out of it.

And, for you new visitors, it's just a sample of the more than 800 full-length videos that are streaming on demand (and available for DRM-free download) inside the members section of the site.

In addition to the video montage, there is also a fun gallery featuring highlights from the last 15 years. Of course, the internet was a different beast then, and you'll probably find the oldest photos mighty tiny and grainy- but super hot nonetheless.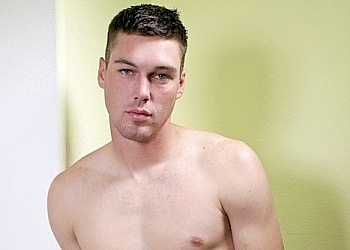 Dante
Updated on : 12-08-2010

|
I'm so happy to be back with you tonight and I'm really excited about sharing our new War Chest recruit with you because I happen to have a real soft spot for this one. He's playful, has a good sense of humor and is hung like a Howitzer -seriously. When Dante first pulled out his cock I thought I would fall in the floor and then when he got ready to shoot his load, I did get on the floor and let him shoot it all over me and the camera. See what I go through, troops? Down in the trenches getting fired at just to make you all happy ;-)

But there's much more to this tall, lean sexy devil that just his huge gun, Dante has personality for days and a beautiful body to boot. He's a really good sport and just laughs when I tell him he's about to ride a huge dildo. He did shoot back with 'maybe next time' which was more than enough to keep an old hanger-oner like me hanging on. We talk about the size of his cock before he pulls it out and you can tell that having that big thing admired is right up Dante's alley. He just grins from ear to ear knowing that what he's about to pull out is going to be impressive.

Dante is 6' 2' and weighs around 170 lbs. He loves shot-put, basketball and jerking off. Before I leave I can't resist getting Dante to take off his jeans and show off his Jockeys. When I return that monster is standing at full attention and he's stroking it hard and fast. I get him to hold it down at the base for us and show off the full glory. My jaw just drops as Dante isn't playing this game of cock size fair. He was definitely standing in the big cock line when he got his. Watching him stroke that massive meat is mesmerizing and those huge balls bouncing up and down with each thrust will have your mouth watering all the way to the cumshot. At that point you'll probably wish you were there to kick me in the head for the position I was able to land beneath that hot stream of jizz.

Once I get Dante up on his knees the true size and might of that cock can really be seen and appreciated. The thing is fucking huge. Period. My camera angles make you feel like you're right there about to grab onto it and take it down your throat. Once I get down on the floor below him, we discover a little secret trick of Dante's that helps him blow his load. It ends up being a nice surprise (and hope for the future). Keep your eyes on this prize, troops. You're bound to see more of Dante.